Corporate Profile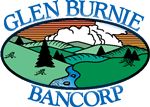 Glen Burnie Bancorp is the holding company for The Bank of Glen Burnie®, a federally insured community bank (the Bank). Founded in 1949, it remains an independent commercial bank serving the businesses and residents of Anne Arundel County.
The Bank's primary business is attracting deposits and originating loans in the local market. It has developed an attractive franchise of eight full-service branch offices and is recognized for delivering personal attention and professional service. Management has modernized the organization's infrastructure and strengthened internal controls to maximize customer profitability and influence operational costs. Products and services meet customer needs and keep pace with emerging technologies and diversifying delivery channels. Management is local and accessible.
The Bank of Glen Burnie® is considered well capitalized as defined by the FDIC. The Bank is actively involved with the economic and social development of its market area and is recognized as a safe, sound community bank.
Glen Burnie Bancorp is committed to enhancing shareholder value. The company has approximately 375 shareholders of record and a long-standing history of issuing consecutive dividends.
Dividend Reinvestment – Common stockholders participating in the Dividend Reinvestment Plan receive a 5% discount from market price when they reinvest their Glen Burnie Bancorp dividends in additional shares. To obtain a prospectus and authorization forms contact the Transfer Agent.
Direct Deposit of Dividends – The direct deposit program, which is offered at no charge, provides for automatic deposit of quarterly dividends directly into a checking or savings account. For information regarding this program contact the Transfer Agent.
Annual Meeting – The Annual Meeting of Stockholders is held on second Thursday of May.
Annual Report on Form 10-K – To obtain a copy of the company's Annual Report on Form 10-K for the year ended December 31, 2021, contact the Transfer Agent.