Remote Deposit Capture
Bank on your schedule, not ours.
Remote Deposit Capture offers business customers a cost-effective way to deposit checks 24 hours a day, 7 days a week. Optimize your business cash flow and make deposits right from your office into your BofGB checking account any time of day without making a trip to the bank. Businesses scan checks received from customers using a web-based desktop scanner and PC. Once scanned, users transmit the scanned check images over a secure internet connection to The Bank of Glen Burnie for posting and clearing.
Remote Deposit Capture is subject to approval. Customers must be enrolled in Business Online Banking and have a Business Checking Account to use Remote Deposit Capture.  Non-Profit Checking, Small Business Checking, Business Interest Checking and Premium Interest Checking Accounts cannot enroll in Remote Deposit Capture. Additional fees, deposit limits and other restrictions may apply.
Advantages
Streamline cash flow by consolidating deposits from multiple locations into a single financial institution
Make deposits 24/7
Save time preparing deposits
Reduce time and costs spent on courier fees or trips to your local branch
Reduce risk of fraud
Great for businesses with multiple locations and those who have a large number of check payments each month/checks with large dollar amounts
Make deposits after business hours
Improve staffing levels
Contact us today to learn more.
---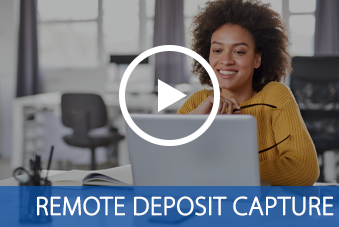 Download our Remote Deposit Capture Brochure
Download our Remote Deposit Capture  Starter Kit
View our Remote Deposit Capture Quick Reference Guide
View Workstation Requirements and Approved Scanners
---
Frequently Asked Questions