Home Equity Line of Credit (HELOC)
Put Your Home Equity to Work With Our Special Introductory Rate
---
2.99% APR introductory rate for 6 months1
8.50% APR variable rate after introductory period2
LOANS UP TO $250,000
(for new BofGB HELOC customers3)
---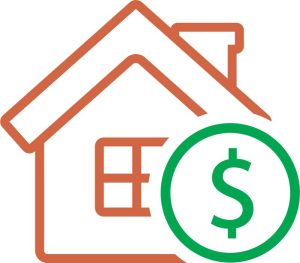 Turn your home's equity into cash with a Home Equity Line of Credit (HELOC) from The Bank of Glen Burnie. A HELOC allows you to borrow funds against the available equity in your home. With no minimum draw, you have flexible, ongoing access to funds and make payments based only on the funds you use.
Now is the perfect time to take advantage of our special introductory offer and use your home's equity to your advantage with interest rates lower than most credit cards.
A HELOC is a great option for major expenses or making sure you have quick access to emergency funds if needed.
Additional rates and terms are available for loans over $100,000. Contact our residential lending team today to schedule a free consultation to learn more about our home equity loan options.
$1500 towards closing costs
Borrow up to 90% of your home value
No minimum draw
10-year draw with interest only payments
10-year repayment period of principal and interest following the 10-year draw period
---
1The Introductory Annual Percentage Rate (APR) will be 2.99% for the first six months. 2After six months, the APR is a variable rate based on the Wall Street Journal (WSJ) Prime rate (currently 8.50%). Rates, terms and conditions are subject to change and may vary based on credit score qualifications and collateral conditions. Maximum rate is 24%. All loans subject to approval. Other restrictions and limitations may apply. Consult a loan officer for complete details. 3Offer valid only for new HELOC accounts. Customers with existing BofGB HELOC accounts cannot refinance existing HELOC loans at the discounted rate.